The 'Root Causes' Of The Migrant Crisis Are Biden's Border Policies
His policies on immigration a failure. She only exacerbates the issue.
Policy now says foreign kids need food not Americans
Not only letting them in, but putting them up in hotels, and giving them free reign to commit all the crimes they want. So after a busy day of raping, robbing and murdering American citizens, they have nice feather pillows for their precious little heads, while homeless Americans sleep on the streets.
Exactly! So far all of their plans and policies have been a total failure. The boarder. He was going to normalize relations with our allies. China, Russia and Iran have signed a mutual defense pact against us and now China is building 1,000 new nuclear bombs to use against us in case we go to war. They have stirred up more race tension then this country has had in years. What a mess!
This crisis sure put down roots fast. I remember similar plants going way back, but I guess this is a new one?
[@479686,MistyCee] Plants? This isn't about plants.
[@841775,Budwick] See [@1212808,WalterCrunkRight]'s comment
I hear you. At the same time, I'd point out that the border crisis has been brewing since 2002. When the CBP was stood up, it was desperate to hire as many people as it needed. It cut corners. It didn't run background checks. It trained the agents to be cops, not humanitarians.

The vast majority of illegal immigrants are not criminals (except insofar as crossing the border without papers is, obviously, a crime). They simply want a better life. They do not run when the CBP finds them. They do not resist. They need food, water, and compassion. However, CBP treats them all like terrorists and rapists. This is an institutional problem.

So, no, it isn't Biden's fault or Harris's fault, even if your pre-existing bias would make you favor such a conclusion.
[@841775,Budwick] But they didn't create it. :)
[@1212808,WalterCrunkRight] So what?
THEY MUST DEAL WITH IT.
[@841775,Budwick] "So what?" You said something that wasn't true. So, I gave you more accurate information. You're welcome.

Bush Jr stood up the CBP and allowed it to metastasize into an ugly, badly designed, incompetent organization. Obama permitted the construction of those awful border detention centers… and Trump gummed up the courts. The centers were meant to hold people for days, not months, and that was the case in practice until Trump hired 520 pro-deportation judges. Many of the moves by the administration, which were designed to accelerate the courts and eliminate policies from President Barack Obama, slowed them even more, making it harder for judges to move cases efficiently, extending processing times and compounding a nationwide backlog that has grown by 68 percent under Trump.

So, when you tell the world, "It's Biden's fault," you're making a false statement.
This message was deleted by the author of the main post.
Trump could've said it. "Don't come."
---
10143 people following
Politics
Personal Stories, Advice, and Support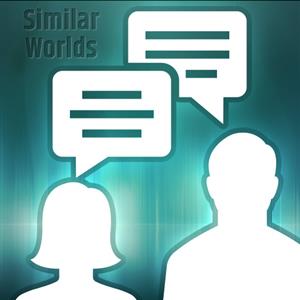 New Post
Group Members