Trump Aides Convince Trump to Allow Transition to President-Elect Biden by Telling Trump He Doesn't Have to Concede
Thats all he did for the past 4 years
[@4176,TheBlindProphet] The State of New York has multiple investigations well underway. It is likely he'll be indicted during 2021 for violations of state law. He also will be indicted on federal charges unless he is pardoned.
[@339454,windinhishair] He Can't pardon himself for state crimes so i hope the authorities get all of them banged up preferably in cages without soap toothpaste and blankets
[@4176,TheBlindProphet] True, and it is unlikely the Supreme Court would agree that he can pardon himself for federal crimes. Pence absolutely could pardon Trump, but not himself.
Failing to concede isn't really important as everybody knows he's a loser.
[@324037,Dlrannie] And a liar and a criminal and a rapist and a fraudster and lots of other vile things too
[@324037,Dlrannie] So true. He's already well on his way to going down in history as The Clown Who Became President.
[@339454,windinhishair] I think that's insulting to Clowns as the are much more intelligent than Desperate Don.😂😂. I heard he's so desperate he's trying to persuade the Thanksgiving Turkey to pardon him😂😂
He's a loser and a quitter, so it's good news. We need someone at the helm while he's slacking off his last days.
[@339454,windinhishair] Thank goodness. It's possibly the best thing that could have happened this year.
[@946591,Blythe] You know, it would suck to be a conservative. Everybody's one big fraternity of hillbillies until there's trouble, and then you can't find a single person to support you anymore. But that's who he courted, and that's who Trump got in bed with. Not sorry.
[@627992,Graylight] And neither am I :)
A king-baby coward, just like all the acolytes who wouldn't shut up for years and now have absolutely nothing to say.
[@627992,Graylight] Sadly they have. I've just discovered that one of the most prolific posters who I thought might be open to reason is actually a conspiracy supporter who will never give in to reason. Therefore, all pleas for evidence, reference to the courts, government institutions or any other facts are simply batted away by reference to the all encompassing conspiracy which will meet the need of rebutting anything that doesn't fit.
---
10132 people following
Politics
Personal Stories, Advice, and Support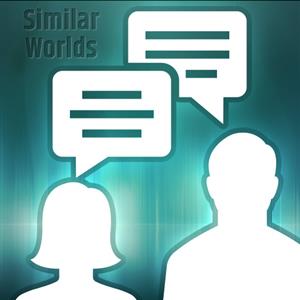 New Post
Group Members