And yes I like the idea of filtering out words including the ones you mentioned!!
Since this was posted 8/22 we have heard nothing else about filtering words- what gives with this? That cannot be that hard to implement. I feel as if that should have put into effect by now.
[@2,Nuno] Thanks You. Oddly I do not remember asking this in December? Must be age....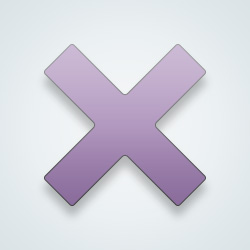 SW User
I like this idea [@871372,Fable] pointed me at this post.

I feel the big lacking here is the ability to create sub-communities within communities. This would really help start to create that if you implemented. Can I also suggest a chatboard at some level in this hierarchy where all those in a topic - maybe the second of third level in your example hierarchy
Question.In search bar can you make particular stories written searchable from key words.
[@485257,Daisy49] Thank you for your suggestion. However, we prefer that the posts themselves contain those words, as otherwise people may try to trick the Search system by putting irrelevant keywords, causing irrelevant posts appearing in specific searches that have nothing to do with what the person is search. Hope this makes sense :)
Thank you for all your information!
WOW! 😯This post was so long ago, when will all the tacky disgusting groups from EP be removed? 🤔 Well, thank goodness for the "adult filter." ⭐️
[@364304,Peaches], I am shocked at some of the titles of the fetish groups! Type in a tasteless word into the search engine and watch them all appear! SW needs to get rid of all that!!! One group could be formed and kept in its own corner. "Adult Sex". Problem solved for everyone.
[@711251,Peapod] I saw on a post this person offered to help remove them. I asked her what they said?🤔 They never replied...YES, that's a really good idea [@711251,Peapod]!😉👌🏼
OMG that was a bit to take in!
But appreciate you attempting to streamline things a bit.

Thanks for the continual improvement to this site
🤗👍😊
The more you do the more you screw things up .. my opinion...
I think it would be good to have different education things on here too also maybe like this
beginner, intermediate, or expert for the categories.
I have my own groups i made from e p what will happen to those they are my own personal poems and stories
---
94739 people following
Admin Announcements
Announcements from the Similar Worlds admins.
Similar Worlds
Group Members