Client Testimonials - Facebook Cover Photos
Please see what our many Clients have to say about our service! 100% Satisfaction Guaranteed!

"Never thought that giving this service a try would result in something like this! I would be lying if I said it was good: It was great! Thanks, I can recommend you to everybody (and I will)!"
~ Rinse Deurloo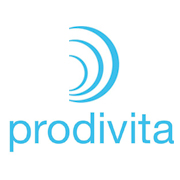 "Andrew Davis provides a service that is first class. I highly recommend him for his professionalism, wonderful design work, and down to earth friendliness. He is fast, flexible, and you honestly won't be disappointed."
~ Bradford Smith


"I am in OKC, Oklahoma this weekend for a literacy event and meeting new authors. I am singing your praises here too. I think you are professional with dynamic ideas and I loved the fast service. It's my pleasure to recommend you!"
~ Renee Thompson


"I would like to thank the FacebookCovers Team for making such a professional Facebook Cover. I love it and will definitely be recommending you to other people."
~ Vanessa Just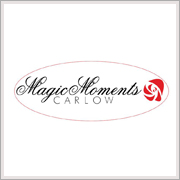 "If you're looking for amazing quality, fantastic customer service, quick turn around time...look no further. Thank you for making me look great!!"
~ Demitra Karpouzos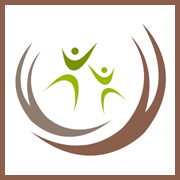 "FacebookCovers did a fabulous job designing my facebook fan page. They were very professional, and time efficient. They were very responsive to my requests, and I highly recommend them for your design!"
~ Natasha Phillips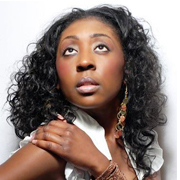 "FacebookCovers did a fabulous job - fast, friendly and professional."
~ Julie Broad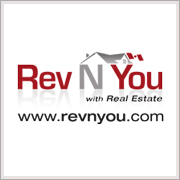 "I love my new Facebook cover...its awesome! Thank you so much for the quick turnaround."
~ CeCe The Photographer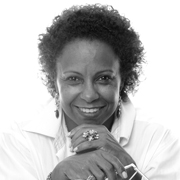 "All I can say is Easy, Easy, Easy! Sent a few photos and some text, 2 days later a great cover photo! Not one revision needed! So easy and professional I will probably change it monthly! Thanks!"
~ Rey Gallegos


"I am so impressed, in the way it looks and the how quick the turn around time was. Well done!"
~ June Richards


"It took one single email explaining what we wanted, and that was enough for them to capture the concept and translate into exactly what we wanted. All within just a couple of days. Amazing service, amazing results, amazing price. We will brag about them to all our facebook friends."
~ Julio del Rio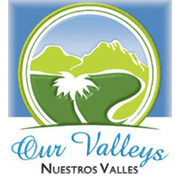 "I love my new facebook cover design, and I received many compliments from my friends :) Thank you so much! It's been a pleasure to work with you and I will be back!"
~ Suzanna Theresia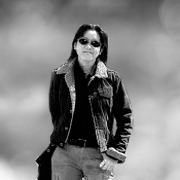 "I would have no hesitation in recommending FacebookCovers. They have been very professional even going above and beyond what I expected of them! "Great design"."
~ Robert Elsey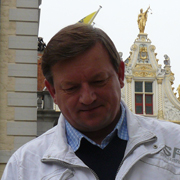 "The service I received from the Design team was exceptional. I was especially impressed by their willingness to work with me until I had a cover I was pleased with."
~ Wanda R Camp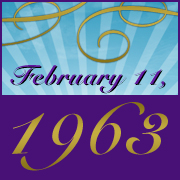 "So glad I found FacebookCovers, it was great working with them. They were quick and very professional, not to mention the quality. I would definitely recommend them and look forward to working with them again in the future."
~ Karen Gerlach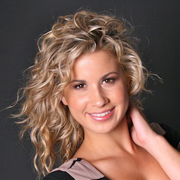 "Andrew was great to work with, once I explained what I wanted he was able to quickly create a cover page. I highly recommend using this service for creating your Facebook business pages."
~ Jas Bains | Holistic HR


"Natalie and her team were very quick and delivered exactly what I wanted. I gave them a vision and ideas and they made it come to life. They were fast, professional, and courteous. I will definitely use them again and recommend them to all of my clients. Excellent work and did I mention they were very very very quick with my delivery! "
~ Nina Lewis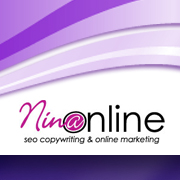 "Website was easy to use, service was fast, and photo design was a perfect rendering of narrative. All and all outstanding quality and service for the price! I'd recommend again and again!"
~ Anthony Cecchini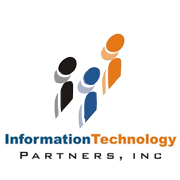 "I am SO impressed with the FacebookCovers Design Team, their quick, efficient and creative workmanship was second to none! I will be using their expertise again."
~ Kate Hansen, Katie Koo Australia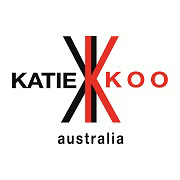 "FacebookCovers delivered on its promise! The service is fast, professional, of high quality and friendly. I highly recommend using FacebookCovers for your professional or personal Facebook cover photo."
~ Marina de la Torre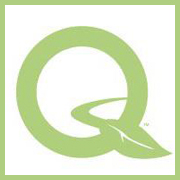 "Very happy with the images. Clear communication, Fast Turnaround and Value for Money."
~ Praveen Kumar


"Andrew Davis is one of those rare guys who over delivers. I am really delighted with my cover! It it great? Yes!! The price is excellent too! I will be back Andrew for more covers"
~ Trish Foster


"What a great, fun service provided to those of us not so savvy on computers! I love my new Facebook Cover Photo... and it would have taken me far more than $15 worth of my time to figure out how to do this on my own! I'll be having several more made as well. Quick, easy, professional. I love it."
~ Tara Paustenbach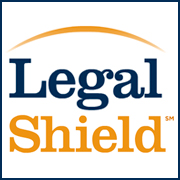 "I am so happy with my Facebook cover design, it looks fantastic!! Thank you for providing such efficient and personalized service. I will definitely recommend your services to friends and colleagues."
~ Terri Marshall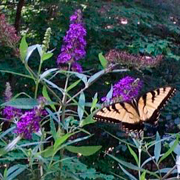 "All I can say is WOW! Not only an awesome design and a crazy good price, but also done in record time! Thanks a million....more orders coming your way!"
~ Shae Bynes (DivaMoney)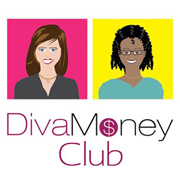 "Andrew and his team were out- of- this world GREAT! They bring value, creative skill and ease to getting my FB cover changed and to reflect who I am in my business – great job!"
~ Jane Morrison


"If you want exceptional customer service topped with truly professional design, FacebookCovers is THE place to go. Quick turnaround time. Top-notch, impactful design. Completely affordable."
~ Scott Kindred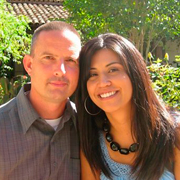 "Excellent and prompt service. Listened to my requirements and delivered! What more could I ask?"
~ Debra Oxby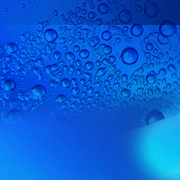 "I used FacebookCovers to help me update my Facebook cover design and they did an awesome job. They were quick, easy to work with and I highly recommend them!"
~ Karen Davis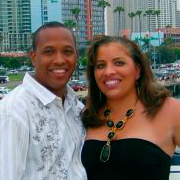 "I was delighted with the cover I received from FacebookCovers. It was exactly how I imagined it to be and very professional looking. It's made a big difference to the look of my Facebook page!"
~ Suzanne Morrison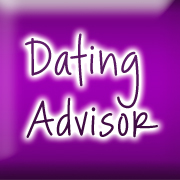 "Thank you so much! The quality of the cover was amazing and just what I was looking for. Couldn't have asked for anything better!"
~ Kathy Gleason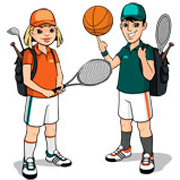 "Wow this was one of the nicest and quickest deliveries I have had in a long time! Great job!"
~ Darren Scott Monroe


"Andrew & his team at FacebookCovers were able to create in almost no time flat a design that was flashy and sets the tone for the fan page. They were also so willing to change the design to make it exactly the way I wanted it. I've also showed the site to some celebrities I know."
~ Allen Blodgett


"I knew the work from Andrew's Team would be outstanding...I was right! And I have high standards for my business and business Facebook page. Very very pleased...more business coming your way Andrew! Thank you!"
~ Michelle Ghilotti


"Andrew and his team were great to work with. I wasn't sure what I wanted, but the team pulled inspiration from our website and provided two options within days for our FB cover. I would definitely recommend FacebookCovers when you need a one of a kind cover. "
~ Zanetta Davis


"FacebookCovers was very simple to use and had a fast turn around. They produce high quality work and make my life as a business person much easier with the time they saved me."
~ Cindy Clemens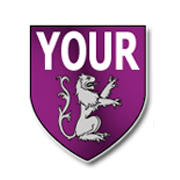 "Such a refreshing change to receive such a personal, efficient service leading to an incredibly professional result. Andrew will certainly be receiving further requests from my business in the near future!"
~ Ian Gibbins


"SO THRILLED with this product! Delivery was fast, but the quality was beyond amazing and an absolute pleasure to deal with this provider. I will use this again and again. Thank you!"
~ Edie Kay


"Thanks for making a professional looking cover for us. It's more then we could have expected or done ourselves."
~ Nikki Warren | I-H.O.P.E.


"Andrew's work is fantastic! He delivered an on-brand image that will help move my acting career forward. I plan on working with him again and recommend him to any person serious about their brand."
~ Ahmad Russ


"Great work again... I will continue to work with this guy for as long as I can. I sent him more than one fiverr so that he could deliver it over night and he didn't disappoint. Under a deadline and with minimal info, he created something that is exactly what we need for our business. Thanks!"
~ Richie DeMatteo | Bad Rhino


"Simply Incredible! Highly recommended... very professional... gets the job done and goes above and beyond! Thank you sooooo much. I appreciate you."
~ Sye Wells


"This is a great cover Andrew. This guy is very professional and very communicative. He showed me an initial design before completing the order, so that if I wanted to change anything, it would be done in the next hour."
~ Love Ukraine Dating


"Love my Facebook cover! First draft came out perfect, better then what I had imagined. Fast, professional and courteous responses to my many emails. Great work, worth much more than the price!"
~ Tiany Davis


"Andrew delivered my order quickly and professionally! You're not going to find better, so stop looking and send Andrew an order of your own!"
~ ThePerfectStorm


"Andrew knows his work! I am delighted. Thank you!"
~ EklipseMart


"The service I receive was exactly what I wanted, and the services was on time, I would truly recommend working with Andrew cause he deliver excellence services and will get the job done in a timly manner."
~ Taquila Coleman


"Frankly, I think Andrew is a Godsend. His price can't be beat, turnaround time was lickity split and I loved his first draft. BAM! That was easy!"
~ Jeanna Gabellini


"Thanks Andrew for the A+ service.. you should at least charge $50 for your service (NO JOKE).. Andrew is a very pleasant and professional seller, we had a great time communicating.. super easy and wonderful to deal with! Thanks a lot!"
~ Jeremiah Say


"I love this Facebook Cover. I imagined how I wanted it to be, and they made it reality. Express yourself with a new Facebook Cover!"
~ Alexandra Madalina


"Awesome seller with a terrific service. Wanted to give my Facebook a unique look and he nailed it. Got friends and family asking me where they can get such an amazing cover! Thanks and will keep you bookmarked!"
~ Stephen D Gilson


"THE BEST! Order now, Andrew is GREAT A++++"
~ Prriya Calay


"Andrew is simply briliant. It's been an absolute pleasure working with this guy. I'm pretty certain in a couple of weeks he's going to have to start to reject work as he gets an avalanche of customers wanting him to design timeline covers for them. Thanks for a brilliant job."
~ DJ Sobanjo


"Thank you for the super quick, excellent job! Andrew is very easy to work with and really gets what you want. Thank you for the extra tip on upload too. I highly recommend his gig. :-)"
~ Yasko Kawamura | Owner of Bliss Squared Massage


"I am very excited about this great cover! Very impressed and satisfied. Thank you, Andrew! I will surely try many other awesome covers from you!"
~ Vanea Bell


"Andrew Davis is amazingly talented and works so quickly! I could not believe what he was able to accomplish with the few photos that I sent to him! In fact, he went BEYOND what I had imagined we could do! Add to that, the extremely low price that Mr. Davis charges his clients, I don't see how anyone can resist! I LOVE my Facebook Cover! He gets 5 stars in my book!"
~ Judy Dudich | Author, Speaker, Business Owner


"Great designs and fast service. Andrew was patient, polite and keen to please. Get your orders placed because I just know you will be glad you did. Thanks again"
~ dscBob


"A+ --- Went ABOVE AND BEYOND --- Totally worked with me. Gave great suggestions. VERY TALENTED... WELL WORTH the Price and MORE!!!!! SOO IMPRESSED."
~ Ashley A


"Absolutely amazing work... Even though I had no idea what I wanted, Andrew developed a great cover that I couldn't have dreamed up. Will be going to him monthly for new cover photos! Thanks."
~ Richie DeMatteo | Co-Founder of Bad Rhino, Inc


"Thanks Andrew! Love it! I'm proud of your work. My friends on FB love my new timeline. I have recommended them to you as well."
~ MarieGrace Velayo-Berg


"Andrew's design work is excellent. I told him what I wanted, and he worked with me until I was fully satisfied. He put a large amount of time into the job. Huge value. Also, excellent follow through with my questions once the job was complete. Best seller I've encountered on Fiverr!"
~ Jake Lamante


"I'm so impressed with Andrew's work! So helpful, creative and willing to please! Highly recommended!!"
~ Tora Cullip


"Nice work! Could easily charge more for this."
~ Joshua Joseph


"Wow, fast service, great ideas and a professional design. We appreciate your ability to take our input and create something that fits the page well. Thank you"
~ Saline Motorsports


"FacebookCovers did an excellent job. They responded quickly and utilized my input to create a wonder cover page. Thank you for the excellent job you did Andrew!"
~ Shannon Donahue


"I loved the Cover! I wasn't sure about what I wanted, but this team helped me with everything and did an incredibly great job. I congratulate them!"
~ Marco Pinheiro


"The flowers and butterflies are marvelous, I feel like I'm in a magic place. Couldn't ask for more!"
~ Denise Miranda


"Andrew delivered a perfect cover and he is friendly as well as professional. You can trust him to do the same for you!!!!"
~ Stan Smith | Co-founder of The Perfect Storm Team


"Thank you again!! I shall return...with friends!!!! Can I buy you a cup of coffee?"
~ Tamekia Evans


"So far this has been my best Fiverr. Andrew has been amazing and his work is incredible. Excellent job, fast service, gave lots of value."
~ Tom Sweetman


"Love the facebook covers you created for me, Andrew. Your service is impeccable and you are a delight to work with. I'm recommending your services!"
~ Eva Gregory


"This Facebook Cover picture is awesome. Cool effects and great design. I totally recommeded everyone to get one of these for their Profile."
~ Fábio Serpa


"Awesome! Awesome! Awesome! Great work! I love my cover!! ♥"
~ Ermioni BonJovi Drygianaky


"Absolutley amazing work. Andrew hit the mark on the first try. I love it! (Not him, I like him. I love the work.)"
~ Randy Stuppard


"The design is beautiful and simple. It describes me and my favourite things. So I think when people look at the design they get to know me a little more."
~ Emilia


"I hired Andrew and all I call can say is the blogosphere is going to keep him busy. I was blown away with the quality of his work and even asked him for work on some of my other projects. People on my FB wall are already asking about who made it. I highly recommend his work."
~ Srinivas Rao


"I love my Facebook timeline cover! I had a vision, and Andrew made it reality. The process was so easy, and worth every penny! I will definitely go back to FacebookCovers whenever I want to try something new. And I've already told all my friends to use it, too!"
~ Samantha Yanco


"Andrew did a terrific job creating my facebook cover photo. He took just a few pictures and logos and turned them into a professional 'first impression' for visitors who view my facebook page. The price is great and the service is fast and reliable. I'll definitely recommend FacebookCovers to others!"
~ Joseph Puckett | Vice President of Wiggins Agencies


"I LOVE my new Facebook Cover Photo! It's so Beautiful and Exciting! Thank you so very much Andrew!!! ♥"
~ Suzana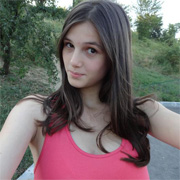 "We are as excited about each Facebook Cover Photo Design as you are! Ready to serve you with our Best of our Abilities!"
~ Andrew Davis | Founder of FacebookCovers