Would be nice to really be able to program oneself like robots.
There is a war between your mind and your heart.. between logic and feelings.

When those two great forces are in harmony, like notes in a chord, you get happiness and contentment. Certain times in life will still cause one to hurt, but the hurt will only be temporary and it will soon end.

But when the mind is set against the heart.. the power of logic set against the power of emotion, and there is no harmony between them, then depression takes hold and the war begins.. a war that will never end, so long as there is no agreement between them.
[@536386,Gaiia] yeah.. I think for me it is early America where most who went into undeveloped country knew how to grow food and build a little house and hunt and take care of themselves. Lived in small communities and courting and love was forever and everyone had kids and husband and wife worked together to build something beautiful they both needed one another to build.. a time when things were much clearer. Simpler.
[@58876,Coppercoil] way more romantic than these days
[@536386,Gaiia] yes.. now life is so much easier on our bodies and we live longer and death is rarer, we have so many things we don't need.. but we've paid a price for all this.. we've paid a dear price for it. We've lost something essential to the human heart and soul.
It would be, we're unfortunately not slaves unto ourselves. What is it you'd like to change about yourself?
[@877165,Xipooh] my mood and emotions many, many times.
[@536386,Gaiia] I used to feel like that, for many years. I was in such dark places, but I think going against that current has made me who I am. Our paths are different but I think it's a part of what makes existence so beautiful, by having those dark times the good things like the feeling of being connected to somebody is that much more meaningful and bold.

But anyway that's why I'm studying to be a therapist, so my path led me somewhere haha.
That would be such a cool challenge and make life so much easier indeed! Just increase motivation a little and get things over with.
It would be nice to be able to delete thoughts or memories that like to come back and torment
[@546241,megrose] I think that even deleting them we would still feel what we feel...
[@546241,megrose] but definitely would be really nice, to delete some really bad or traumatic ones
Robots don't have fun though. If only we could partially program ourselves as robots during bad times.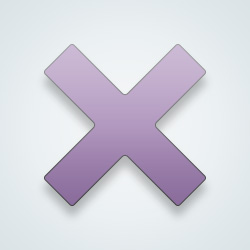 SW User
Not necessarily to be programmed but be able to get a memory upgrade?
[youtube=https://www.youtube.com/watch?v=2auHkP-iJ9E]
---
27587 people following
Uncategorized
Personal Stories, Advice, and Support New Post
Associated Groups
Category Members