This post may contain Mildly Adult content.
I think i may have serious feelings for him
I did with two of my coworkers. One I never dated or had sex with but he's the one I crushed on for years later. I think if it all goes wrong then it helps to move on quicker but if you never dated like me then you'll forever be wondering what could have been and it's harder to forget and takes longer to move on. So embrace it if you enjoy it, temporary happiness is better than none.
This message was deleted by its author.
@
SandWitch
I wouldn't have said this without experiencing this dilemma. There is the saying it's better to have loved and lost than never to have loved at all. I think it's true.
This message was deleted by its author.
Trust emotions to stuff up a good platonic relationship! 🫤
@
ravenwind43
Yeah..... What is the word for a non romantic, sexual relationship? FWB?
@
walabby
there is no such thing. I don't believe in the term FWB. The only people who can have sex without developing any emotional attachment are pornstars who do it for the money.
Most men who want casual sex they are 100% able to keep romantic feelings out. Just want you to be prepared if he responds that he just saw it as fun-time. But absolutely tell him how you feel about him, not just for your own sake but you owe him that honesty too as he never signed up to Romance.
There's nothing casual about your relationship you've been fucking him for months, if you feel like this towards him let him know and find out if he feels the same.
Sounds like a compatible guy. Better hook him before he feels like moving on 🙃
Oh no. Not a coworker:( please learn from my mistake. Don't do it.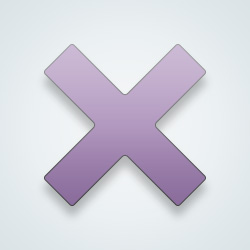 SW-User
I find that to be very sweet and honest, wishing you the best with it
Yeah, you're deep in it now. Good luck.
This message was deleted by its author.
Aww. I hope he feels the same way.
---
36,754 people following
Personal, Thoughts & Feelings
Personal Stories, Advice, and Support
New Post
Associated Groups
Forum Members