It's really a bit pathetic
I believe that you are more than that here. You have encouraged me by sharing some very heartfelt feelings. Feelings that I would never admit I had to anyone else. You are a strong woman and you always strive to do the right thing. I appreciate your presence here.
Its the changing vibe of this place.

Don't post anything longer than a paragraph...people are too lazy to read now.

Don't add deep thoughts and philosophies, people don't want to think.

[c=BF0080]Make it easy, make it cute and pretty , make it easy to heart and move on. [/c]


Quick , processed , easy bitesized posts please .....don't ask others to [i]actually[/i] digest information ...and [i]think[/i]

The culture here is changing
@
Pinkstarburst
that's so nice.🤗
I've watched too many of mine leave .
Its not so shiny any more 😔
@
OogieBoogie
☹️ I think that's why I put my own self aside a lot here. People need something to smile and feel encouraged about. I try to make that happen for them.
Puppies don't stay puppies. Take all the joy you can from it, and please keep sharing.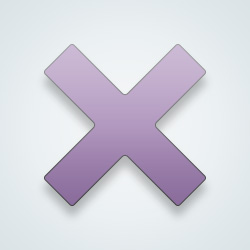 SW-User
That's not pathetic at all.
"Your place" is what you decide to make it...some will like it, and some won't.
Whatever you want to talk about, you can talk about...regardless of how others feel about it.
You don't have to be the same all the time...as long as you are true to yourself.
Understand your position here is to be who you are. Should anyone find that unsettling they can make use of the mute/block buttons after they have tried scrolling past your postings. The populace is owed nothing from you. If they think that be relieved that you are not the one living in a delusional state. Post as many thoughts as you wish. Post as many photographs as you desire.

Express yourself freely and often. Enjoy your thoughts, indulge your wishes, dream your dreams.

And by the way Pollyanna was one tough little woman and wiser than anyone realizes.
I think you're great, keep being you. You're kind, insightful and I love your username too☀️🤗 Whatever you post is perfect!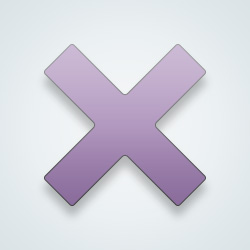 SW-User
[c=004A59]You could write all day about your dog and I'd love it. As far as the rest goes, I understand about getting discouraged by people's reactions. I don't feel encouraged to write stories and share here the way I did on EP.[/c]
Not pathetic at all but where you are. Right now the puppy takes much of your time. And you, as well as I, fight our demons. Things change with the times as will your posts and the responses to them.
Maybe, just maybe, you're a whirlwind of a woman. A beautiful tornado or hurricane. And when you post about your puppy, it pleases me that he brings happiness into your life. You and J-hound. You've found each other. 🤗💞🤗

And when you post serious stuff, I find myself wondering if I can somehow make a difference with a heart, or a caring hug, or a positive comment. I truly want and wish you post whatever it is you're feeling, going through and experiencing day to day, night to night. Because it matters. You matter. 🙃🤗💞🤗🥰🌹
Your place right here is simply sharing whatever you feel like sharing whenever you feel like sharing it. Your posts bring joy sometimes, sure. You're good at that. And so is that little hound. But your posts are also thoughtful, and thought-provoking. And they touch hearts more than you might expect. There is NOTHING even a tiny bit pathetic about it.

Just be you. Strong, beautiful, warm, complex you.
Just be you, babe - that's all 🤗
It's not everything you are about. I enjoy seeing pics and stories of your pup. Post whatever you want girl! If men don't like it, it's their loss.
---
100,000+ people following
Thoughts
Personal Stories, Advice, and Support
New Post
Associated Forums
Topic Members