The contract should have been your 1st red flag
[@423760,Elisbch][i] I should have known from the beginning . . .[/i] I love the fact that at today's session she said, "You're trying to make it about the money" -- and at the same time she had me sign a contract so she could get her money!! Irony?
[@10693,flipper1966] thank you for best answer. Truly wasn't looking for that. Personally, it sounds entirely unethical and I would (if you can) get legal advice on how to get out of this. I would be tempted to report her to officials that govern this type of thing where ever you are. Board of psychiatry or something like that.
---
Its not. You need a new therapist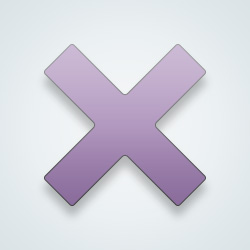 SW User
I'd get a new one. You're supposed to be comfortable with who you're opening up to.
She cannot bill you for time you didn't spend with her. Does she have a secretary? If so, make sure the appointment is cancelled, if not, confirm with her, you won't be there on Thursday and you won't be billed.

Its a statement, not a question make sure it comes across like that.

Also find a new therapist.
[@376875,Pherick] That's what the contract says.
[@10693,flipper1966] So by signing this contract you become her client for life? That contract sounds completely unenforceable. Stop seeing her, if she has your CC on file, report it lost, have the account # changed and walk away from her. Anyone who has a contract like that sounds toxic.
[@376875,Pherick] Yes. She has my credit cared number. I'm not her client for life. The contract is only in force while I am seeing her. Keep in mind I do not want to terminate her. I simply want to cut back my sessions from two to one per week. And she is strongly resisting me from cutting back to one session per week.

Though her current behavior is kind of persuading me to stop seeing her altogether.
I mean as long as they don't bill you for the hour then it doesn't really matter let them sit and do whatever they want. And if they bill you just refuse to pay. Make sure to send something to them in writing, an e-mail or whatnot, that says that you did not request the therapy session on that day and anything billed for that day will be disregarded. If that creates animosity between you and your therapist I would suggest to find a new one.
A Mexican standoff with your therapist doesn't sound healthy. Get someone else!
She wants the steady business. Doesn't seem ethical to me. Look for someone else, I don't know how you would go about looking for someone who doesn't do the same thing though.
[@10693,flipper1966] so no set time?
[@16806,cherokeepatti] Could go on forever! The contract covers the time I am with her. So if I quit therapy, that ends the contract term.
[@10693,flipper1966] I'd quit and find someone with references and not sign a contract.
If she has tied you to a contract that doesn't allow you to leave or make appointment arrangements that work for you both, what she's doing is highly unethical, unless your session shave been mandated by a court.

I don't know the seriousness of your therapy needs but, I would contact the state board she's licensed through. You can find out the board info by running an online search of her name. Then call them and ask for help.

I would also send her an email now telling her you are confirming in writing, what you told her during your session, you are canceling Thursday sessions, you only want to meet once a week, and you will not be held financially liable for sessions she refuses to cancel. You can also tell her if she doesn't comply, you no longer require her services, you will find someone else, and you will report her to the licensing board.

Tbh, at this point, you're probably better off getting rid of her, finding a new therapist, and filing a complaint against her. Unless your sessions are mandated by a court, or you have some severe issues that requires her to do what she's doing (might harm yourself or others), on the surface what she appears to be doing is holding you hostage.
---
21795 people following
Doing Good
Personal Stories, Advice, and Support
New Post
Group Members