What do you think of Benjamin Franklin?
Those notes with his face on are popular
[@8367,meJess] I'm sure he'd be highly upset if he knew his face was being slapped against 'tawny' asses in the strip club.
Amazing polymath. Genius.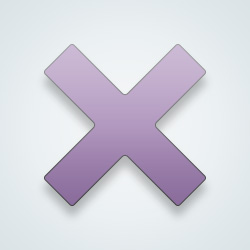 SW User
Yet Franklin was all for converting America to French culture. He considered them to be the most civilized, even though 'swarthy'.
The "Founding Fathers" were largely white supremacists. None of that surprises me.
[@328496,bijouxbroussard] That fact hardly surprises me, either.

Also, in those times, and well into the early to mid 20th century, there were many prominent people throughout history that were either racist, or even into eugenics.

And not just politicians, but poets, philosophers, scientists, writers and even musicians were among those particular types.
Some people are still stuck in that era. Even if they hate admitting it
He was a product of his generation. As was Washington, Jefferson, Adams, etc. It's not as if they founded this country because they cared about their fellow man. They were older rich white men who wanted to govern themselves. Nothing has changed here except the push back is growing stronger.
This is one section from a lengthy observation on immigration and trade from those seeking to distance themselves from British rule. Pretty clear to see that perceptions 250 years ago weren't influenced by the same things they are today.
I guess we should feel lucky that when the framers decided how this country would operate they didn't take the steps Franklin seemed to be proposing. Other than, obviously, not counting slaves as 'full' people.
The past is a foreign country, they do things differently there ...
[@516864,ozgirl512] That is very true. But some things weren't as different as people like to think. Those who were scorned and subjugated resented it even then, as evidenced by the incidents of "insurrection". And those who didn't fight back went into survival mode with the hope that things would improve.
---
27404 people following
Miscellaneous
Personal Stories, Advice, and Support New Post
Category Members