It doesn't make any sense to gripe about "victimhood culture" but insist that you are the true victim
I've seen it where people will be upset over what's been done to them, but then will perpetuate the same beliefs and attitudes which create the same problems.

Like in my family, my mom will correctly identify the ways in which my grandparents were less than optimal, and will get into fights over what they did, yet she will act in the same way.

Same thing with my sister. She has so much to say about my parents or grandparents, yet she has acted just as bad and made so many bad life choices that is resulted in her getting pregnant at 21.

I'm not religious but I can only pray that she gets her act together for the kid, lest the cycle continue
@
deadgerbil
It's frustrating when someone can correctly identify a problem with something but can't seem to escape it.
Yeah, I mean it's a less than ideal situation, for sure. I think this kinda thing happens bc money in politics means that it takes an unbelievable amount of public support and enthusiasm to get anything done. So you almost have to develop a political movement with all-consuming levels of bleeding heart syndrome.
Conservatism is all about narratives and symbols. Like the more I start to grasp wtf is going on the more it all clicks.

It's not even so much about the victim as it is the hero and the villain, and the hero always needs to be an underdog. The hero is both better than the villain, but also has to fight from below against impossible odds.

If I talk about... idk black poverty or whatever social issue I'm talking about a situation where I'm neither hero nor villain, just a part of a greater system with horrible problems. They see it as me casting them as a villain, and they need to control the narrative so they're the hero and the REALLY oppressed ones who need to fight from beneath.

It's uh, fucked.
I sorta agree abs sorta disagree. I think I'm this modern era, a lot of important issues are coming to light that is allowing healing. At the same time, i so think we often inventivise people being fake victims.
Sure it does, what do you think causes them to not be recognized? The culture surrounding it is not just the status but also the fraud otherwise it would just be victimhood
@
Jackaloftheazuresand
Those who complain about people labeling themselves (or being labeled) victims are often emphasizing agency and individual control over fate (i.e. "stop being a victim, stand up and do something for yourself"). To then behave as if the label should apply to oneself is rejecting a structure while simultaneously desiring a status within that structure. If you want to dismantle the structure, then that is completely undermined by wanting in on it.
@
2Kai2Human
You can have it both ways if there is the right motivation, when everyone is super after all
but you are talking about hypocrites, carry on. I weep for the sliver of anticipation I had for a good fight
@
Jackaloftheazuresand
Yeah, I guess if everyone is a victim in [i]some[/i] way, then we could have it both ways. 🤷‍♂️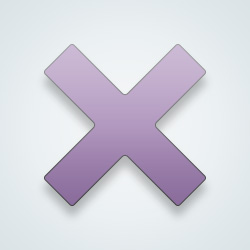 SW-User
True victims usually don't go around broadcasting it constantly. So the poor me individuals always put me on alert.
wanting to be seen as a victim is kind of pathetic and even more so for those who argue is the bigger victim
Quite. Victims can do no wrong or putting it another way, license themselves to [i]great[/i] wrong
I've never even heard of that I'm gonna Google it
@
Mrsbetweenfatandfit
It's not a great term for this concept, but this is how I hear it discussed.
---
7,414 people following
Culture & Race
Personal Stories, Advice, and Support
New Post
Associated Groups
Category Members