This post may contain Mildly Adult content.
So this isn't a matter of you interpreting 1Tim2:15 differently, it's a matter of that verse being out-of-sync w/21c Western values
[@17829,TryingtoLava] it's not about what I think she should or shouldn't have done. There are 2 ways of approaching such a problem: the Bible is wrong or a certain interpretation of the Bible is wrong.
[@17829,TryingtoLava] It's just religion in general. People don't agree and never will. That's why it's such a heated subject. I try not to argue it. I know my faith and my heart so I'm good. What other people want to believe is their thing unless they are pushing hate on others.
[@22111,ImperialAerosolKidFromEP] There a many, many translations of the Bible. I think that's where the root of all problems have occurred. I read and study scriptures then pray and meditate on those that trouble my heart. Sometimes I find answers I'm searching for and sometimes I don't...either way, when I have a peace about it I know I have my answer.
I admire your strength.

[i]The first peace, which is the most important,
is that which comes within the souls of people
when they realize their relationship,
their oneness with the universe and all its powers,
and when they realize that at the center of the universe
dwells the Great Spirit,
and that this center is really everywhere,
it is within each of us.[/i]

[b]Black Elk[/b]
While I'm not a strong believer, I believe the main purpose of religion is to help you be a better person, so that you can help others be a better person. And that, would make the world a better place.


Do what you need to do to be a better person. Simple. No god would turn their back on you for that.
I am so glad you've found peace with your decision! I know this has bothered you for some time. 🤗❤️❤️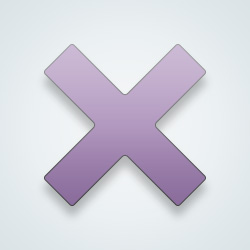 SW User
I'm glad you've found the strength ❤
I think it is amazing that you have searched your spirit and soul and listened to your God and strengthened your relationship with God. All the best on your continued spiritual journey ❤️
[@397227,Quimliqer] Sometimes.
[@6912,Pinkstarburst] Follow your heart!!
I agree :) thats the right choice!
---
4029 people following
I Am Christian
Personal Stories, Advice, and Support
New Post
Religion
Group Members