What was it that made you question your faith and what was the outcome?
Pretty much getting to know the other believers. I saw that religion and believing in God didn't make one be a good person, or really just any person I mildly want to be. Nor were they particularly closer to "truth", reality, seeing the writings on the walls, etc. And I started to notice things in myself too. God seemed like a mouthpiece to the person's particular views also. "Vote for this person. Have this political stance, let's be this way in this issue. Believe this, believe that. This is the interpretation of this passage. You should see God as..." And so on. And I would often clash with their lifestyle. I ask myself, do I want to be like that?
@
DestroyerOfIdeologies
it does that make God any less?? Or does that tell you that people use God for all the wrong they hope to get away with? Using people as a way to measure God will always leave you disappointed.
@
nonsensiclesnail
It's not just other people. It's the beliefs and attitudes that come with believing in god.
I was too young when my mother died to do so. My sister died last March. She was 29, married, a doctor, my best friend, and took on much of them or her role in our house. She was a hero.

I also question the wars under the guise of religion, intolerance due to religion, the role of religion in the subjugation of women, the resistance to science and change, and religion as a means to wealth and power. I don't question God for these issues though. I question organized religion.
Long story. The outcome is me becoming the person I am today!
When I was 22?? And at one of the lower points in my life I questioned if we had this god thing right.

How it turned out? I have no doubts in God. A few in myself and my ability to make good choices though…
@
nonsensiclesnail
I doubt the ones who are supposedly meant to represent him, not to mention the church's doctrines and out of social process or reform.
@
CastorTroy
I have little interest in religion as a corporate entity. That's not to say there are no good churches, but those seeking God need to go to him first. The church is just there to support those in doing so.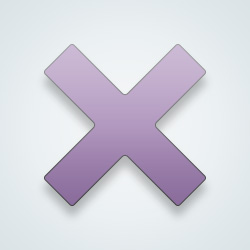 SW-User
[c=004A59]I've been thru a lot, medically and otherwise...No one was there for me, except a handful of family, and they weren't trustworthy. I caught them spreading lies and rumors. I don't blame god for what people do, but there was no one to answer my prayers either.[/c]
The ungodly amount of money Osteen pays is daughter to sing in the church choir
When my parents died - I was 7…lost all religion and have never gone back
---
308 people following
Catholicism
Personal Stories, Advice, and Support
New Post
Dating and Relationships
Education
Marriage
Relationship Struggles
Religion
Associated Groups
Category Members