[@486083,missbeez] I have, indeed. 😊
[youtube=https://www.youtube.com/watch?v=y0FnjkSFwss]
[@328496,bijouxbroussard] [@39328,diablo] yes i listen to all music.i like ones that tells a story that i can relate to and understand the words.plus it gives me insight as to whay the world was like at that time
[@328496,bijouxbroussard] [youtube=https://www.youtube.com/watch?v=CsBwBct0_5U]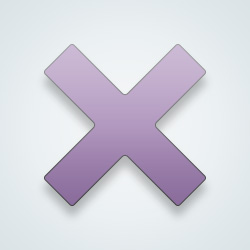 Huge hit at the roller rink my family owned. Huge. Dance music isn't like this anymore.
[@329500,uncalled4] How cool ! There was a rink in South SF where a bunch of us would go on Friday and Saturday nights...did you folks play this ? It's earlier than the 80s, but a couple of my friends could actually "lock" while on skates, which I never quite mastered...
[youtube=https://www.youtube.com/watch?v=aBkVV9xxCHE]
[@328496,bijouxbroussard] Yet another soul classic!
[@328496,bijouxbroussard] Yow. Were they on the Bolivian Marching Powder? Seems way too fast, but I'm tired, so I could be misjudging
Now [i]that [/i] is a classic!
I grew up in the 70s with AM radio, and soul was strong. Teddy Pendergrass, Funkadelic, Harold Melvin, Stylistics, and Smokey right next to James Taylor and Jim Croce and John Denver. Didn't know what race was and didn't care. Wouldn't trade my childhood for nothin.
One more story: I knew someone who toured with Kool and the Gang on drums. They gifted him a drumset. I believe it was the white Yamaha drumset seen in that video.
---
741 people following
I Love 80s Music
But 80-84 was the bestest
New Post
Music
Group Members