This post may contain Mildly Adult content.
Is this stuff really that expensive?
𝐓𝐡𝐞𝐲 𝐜𝐚𝐧 𝐛𝐞 𝐭𝐡𝐚𝐭 𝐞𝐱𝐩𝐞𝐧𝐬𝐢𝐯𝐞 𝐲𝐞𝐚𝐡 𝐢 𝐡𝐚𝐯𝐞 𝐧𝐨 𝐜𝐥𝐮𝐞 𝐰𝐡𝐚𝐭 𝐛𝐫𝐚𝐧𝐝 𝐭𝐡𝐚𝐭 𝐢𝐬 𝐭𝐡𝐨𝐮𝐠𝐡 𝐢𝐦 𝐚𝐦𝐞𝐫𝐢𝐜𝐚𝐧

𝐲𝐞𝐚𝐡 𝐬𝐭𝐢𝐜𝐤 𝐰𝐢𝐭𝐡 𝐜𝐡𝐞𝐚𝐩 𝐚𝐦𝐚𝐳𝐨𝐧 𝐡𝐚𝐬 𝐚 𝐠𝐨𝐨𝐝 𝐬𝐞𝐥𝐞𝐜𝐭𝐢𝐨𝐧

𝐢𝐭𝐬 𝐧𝐨𝐭 𝐠𝐞𝐭𝐭𝐢𝐧𝐠 𝐰𝐨𝐫𝐧 𝐥𝐨𝐧𝐠 𝐚𝐧𝐲𝐰𝐚𝐲 𝐡𝐚𝐡
[@682246,lulaluboo] Yeah I didn't recognise the brand either, but to be honest I don't even know what some high end brands cost. Way out of my price range though. I'll stick to my cheap Asian stuff.

And not worn for long? That's so sad though lol.
[@52436,Gillian] 𝐭𝐡𝐨𝐬𝐞 𝐩𝐫𝐢𝐜𝐞𝐬 𝐚𝐫𝐞 𝐫𝐢𝐝𝐢𝐜𝐮𝐥𝐨𝐮𝐬𝐥𝐲 𝐡𝐢𝐠𝐡 𝐢 𝐦𝐞𝐚𝐧 𝐢𝐭 𝐰𝐨𝐮𝐥𝐝 𝐛𝐞 𝐯𝐞𝐫𝐲 𝐡𝐢𝐠𝐡 𝐞𝐧𝐝 𝐝𝐞𝐬𝐢𝐠𝐧𝐞𝐫 𝐬𝐭𝐮𝐟𝐟 𝐚𝐭 𝐭𝐡𝐚𝐭 𝐩𝐫𝐢𝐜𝐞. 𝐒𝐭𝐫𝐚𝐢𝐠𝐡𝐭 𝐨𝐟𝐟 𝐭𝐡𝐞 𝐩𝐚𝐫𝐢𝐬 𝐫𝐮𝐧𝐰𝐚𝐲 𝐥𝐨𝐥
[@682246,lulaluboo] Yeah I thought so too, and like I said, I have no idea. I just checked out the VS site now and even their stuff isn't that expensive.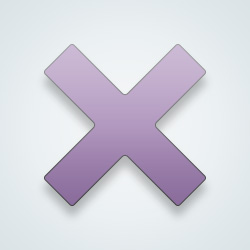 SW User
They're a step down from La Perla
[@949508,V00dooCakeNinja] Well that makes sense. The quality did look really nice. And lol, it's a debate I always have with my partner. 15 years ago, we said we'd never buy a shirt that costed over a hundred dollars. Now we can easily afford it but would we still buy it? Maybe we're just not brand queens.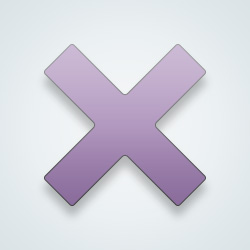 SW User
[@52436,Gillian] One or two pieces wouldn't go amiss
[@949508,V00dooCakeNinja] That is true. If age has shown me anything, it's that quality is definitely something you should go for.
---
331 people following
I Am a Crossdresser
Personal Stories, Advice, and Support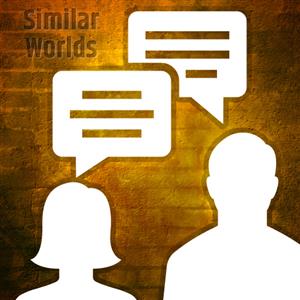 Group Members