Some people say they don't like anyone to comment on their post...
Comment comment comment.....
[@372543,Vivaci] Well, it was a solid post, full of pithy insights into the meaning of life.
[@68716,JoyfulSilence] 😝 pithy it is...so pithyful....I mean pityful. 😅
[@372543,Vivaci] Well, it kept my cows on my land.
---
Don't we post, so people will? I do..anyhoo
[@674752,Zenni] 😆 exactly!

I find it v rude when they say on their post that they don't want any kind comments on their posts. But whatever...
[@372543,Vivaci] exactly..
[@674752,Zenni] hence the group name ..😂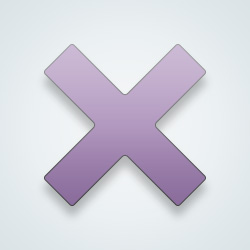 SW User
Some people aren't well and they find it hard to accept good stuff..I don't think it's a clear cut as we think it is
[@1040847,EllieJ] I understand not able to take praise. I'm a bit like that myself. It gets overwhelming.

But I never declare on posts that I don't want so and so to respond to my posts...(except trolls of course)

So ignoring all posts by that person is a natural response.
Strange, twisted ways of getting attention?
I'm the other way around. I don't like you not commenting on my posts 😤😋
You just described my sister 🙄 I give up where she's concerned. I recommend this approach with regard all such people.
People don't comment on my posts because of the boring nature of the content.
I'm low key. I don't expect others to comment much less even remember me. And I don't post questions. I font care if anyone does post a like. I am not their cup of tea. I'm just an old woman with memories. Like this..my latest. I never expected any to care how special that time working there was. But it was. And that bid eorks because it exemplifies joy and joy is missing in todays life.

https://similarworlds.com/6321420-I-Will-Take-As-Many-Words-As-I-Want-To-Write-This/3647482-Back-When-Victorias-Secret-was-fun
---
316 people following
I Am Confused
Personal Stories, Advice, and Support
New Post
Depression
Health
Group Members