Terrorists are exploiting minds using what your country has been doing to their countries for their oil for decades. Innocents die everywhere for power hungry fanatics greedy choices. Very saddening yet somewhat inevitable.
I haven't heard anything about this. What happened?
@Stereoguy: Well Manchester Arena got bombed it's quite big news and was targeted at a Ariana grande concert so most people there were kids
@CherriMay: Definitely not cool! I am sorry to hear that.
Simple retaliation should not be what is always intended when such incidents occur. People need to be smart and deal with it effectively in order to combat it. Simply bombing people won't work as innocent people will get hurt giving terrorists more excuses to attack or recruit.
@Mert5356: It's a deeply sad and disheartening position to be in. Retaliation (as such) will never help in the long term, whilst terrorists continue to plan further attacks. It's ironic how they target their own young men into becoming martyr's for the cause, killing at least 10, and maiming up to 100 young children. It's a cowardly act no matter how it is viewed from whatever belief system is used to (supposedly) justify this barbaric act of murdering such young, innocents souls.
@AutumnxRayne: yes girl 🙌🏼😘
@CherriMay: :* think it has proved the passion and spirit we have for each other. Careful what you read, there's some pretty shitty disrespectful stuff.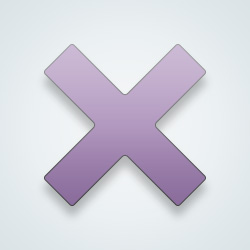 SW User
absolutely true. people are very tough
This message was deleted by its author.
This message was deleted by its author.
@ukmale: I didn't x u just can't access it dunno why
This message was deleted by its author.
@ukmale: nah I have friends who r older
---
183 people following
I Hate Terrorism
Personal Stories, Advice, and Support
New Post
Beliefs
Health
Politics
Group Members