Curios how when people think of fascism they always think Nazi German. Never Spain which was fascist from the 1930s until the 1970s.
[@339269,JimboSaturn] Bless his little face
[@1038266,BoredDarkLord] That fucker was there forever
That's true. But I know why.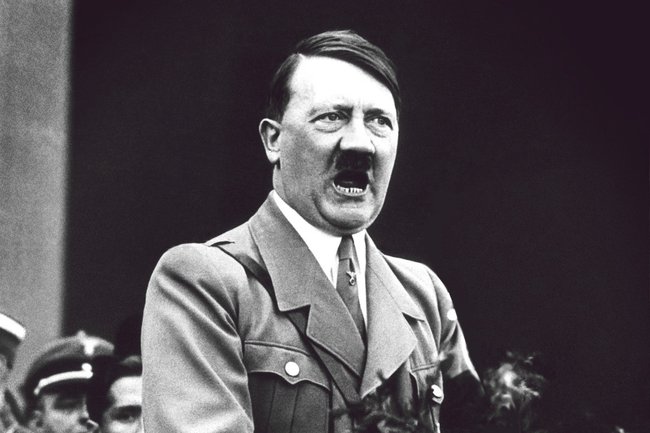 The Nazis were much better at it.
Orwell was injured fighting in that conflict
Hitler was scary. Franco was ridiculous.

Lethal, but ridiculous.
[@1725,firefall] Maybe to sneak under the radar you just have to be less obvious
Nazism was an extreme type of fascism, with the Holocaust and racist doctrines. Spain's fascism was more focused on nationalism, wasn't it ? 🤔
Fascism hasn't been more alive than it is in 2021.
[@401815,KaliKali] Is fascism the new communism? That's just what people call things they don't like?
This message was deleted by its author.
[@327405,TheOneyouwerewarnedabout] 😂😂
There was also the short-lived British Union of Fascists lead by Oswald Mosley from 1930-1936.

It was the battle of Cable Street on Sunday, October 4th, 1936 that put a stop to that before it could continue any further, with many of the people in Cable Street shouting "Down with Mosley! They shall not pass!" as they fought the BUF's, using anything they could lay their hands on as an improvised weapon.
Because of how bad the facism in Germany was, Italy was an ally, and a fascist state, but you are right, we immediately think of Nazi Germany.
True. The Spanish crisis drew in lots of American people, but we sided with Franco after that.
We must remember that all pigs are equal, however some pigs are more equal than others...it is how it starts.

The quote is actually 'all animals' but this one seems to be remembered.
Fascism is just another fancy word for dictator. It allows one person and only one person to dictate. And therefore has nothing to do with culture or cancel culture.

Going by some of these threads in here. Referring fascism to anything but dictatorship is totally ridiculous.

I don't need to go into who I consider had been real dictators in any time frame recently or in the past. A dictator is a dictator is a dictator.

Doesn't matter if his name was Hitler, Mussolini, Fraco or even Napoleon Bonaparte who was before all of them. At least he admitted he was a dictator instead of hiding behind misrepresented ideas of governing.
This message was deleted by the author of the main post.
---
27355 people following
Miscellaneous
Personal Stories, Advice, and Support New Post
Group Members