This post may contain Mildly Adult content.
I wish things were different
Wow, I am so sorry that you feel that way...Who says those things to you? That's rude and inappropriate and hurtful! Do you see yourself like that? Or you think like that because some people says it to you? Do they actually say it to you to your face? Anyone who says that to you joke or no joke isn't your friend. That's bullying...
[@1178602,LeaDhelani] My whole life a variety of people said this to me. It doesn't happen to my face as often but it does happen online a lot. I see myself as ugly and stupid a lot. I also grew up with parents who treated me poorly and told me these things too.
[@581014,scabs] Online? Like when they see your picture? Or you tell them you are Asian descent and they behave like that? Please don't see yourself like that! Nobody ugly!!! You are who you are and that's beautiful. You don't want to be anyone else or look like anybody else because then you won't be you ! And believe me, YOU is beautiful!!
We are here in the world to complete each other, it will be weird to look the same or be the same! Being beautiful isn't really how we look outside is who we are inside that shines outside!! I will repeat this "nobody ugly"🤨, if is anyone perhaps ugly is those who says ugly things to you. And you're not stupid otherwise you wouldn't be chatting here with us. And remember nobody is perfect but we are perfect in our own way..
Let me know if is OK to pm you and tell you how I overcame my low self esteem , poor self image and my insecurities! I promise you are not those things! As far as your parents go and treating you badly, well shame on them! Thats on them!!
I am happy to chat to you about this ....keep your head high and always when you're in doubt "smile"😁😁😁 and watch the world smiling with you.. Biiiiig hug🤗🤗🤗🤗😁😁😁😁😚😚😚😚😚
You do know we are all different.
[@581014,scabs] well most asian men are bad at driving. They are also short with small penis
[@576182,smileylovesgaming] I'm a pretty decent driver. I'm unfortunately the other 2
[@581014,scabs] well just get a big truck
[@1172850,Kalon] It's hard when you've heard it your entire life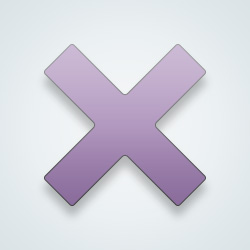 SW User
[@581014,scabs] I understand that. I've heard my own mess as well. I'm sorry .
---
2145 people following
I Hate Myself
Personal Stories, Advice, and Support
Depression
Health
Group Members