1-10 of 12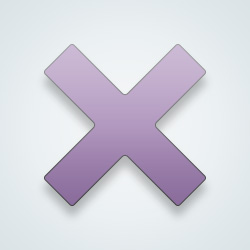 SW User
Racist people should be ashamed of themselves
YES! Thank you for sharing this post.
The only natural aspect that can be linked is the initial tendency to make categorisation for the purpose of survival. It saved us time as premitive beings. Other than that it's very much environmental. And most people can change it.
Aren't human social dynamics such fun?
It blows my mind that racism raised its ugly head in our country like it has. We had the perfect President who promoted no drama and then our current one uses racism like a weapon. I served this country proud of the accomplishments made in 1965 with the Civil Rights legislation and then I see racism used as a weapon. I pray that our country comes back to it senses and builds a true Patriotism where our country comes together and we look after each other's best interests.
Racism is taught. A child won't see color unless it is pointed out to them. What the adult chooses to tell them about it, whether that is love or hate, determines if that child will someday choose love or hate.
[@592607,NaturalBeauty] Well, taught or learned. I think some give in to racism as a form of bitterness for wrongs done unto them that they don't know how to deal with or redirect.
I remember when you posted this on EP. Things have only gotten worse since then. Never did I think we would have regressed like this.
[@121363,Rutterman] Nor did I, my friend. It's both sad and a bit frightening. 😞
Humans aren't as bright or advanced as many believe.
In the wake of the Korematsu decision of 1944 (the worst decision in the history of the U.S. Supreme Court), there was a push toward education with regard to racism. We had made great strides toward understanding since then....but there will always be those who will regress and hate those who are different from themselves.

[youtube=https://www.youtube.com/watch?v=-JjiaRJqKIU]
1-10 of 12
---
170 people following
I Am So Tired of the Stupidity of Racism
Personal Stories, Advice, and Support
New Post
Updated:
4 mths ago
Content Rating:
Non-Adult
Group Members
Report Group