I found something in Genesis 9 that debunks some racist interpretations...
[@1077581,paperlace] True. What do you make of some thinking that Noah cursed Ham instead of Canaan, and that because some of Ham's descendants went into Africa they think we should be racist? First of all, Noah cursed Canaan, not Ham as a starting point.
Facts are irrelevant. The bible can be interpreted to say whatever one wants it to say. Obviously any contradictory interpretation is just plain wrong. I expect some christian will soon be along to prove me right by claiming I'm wrong and misinterpreting the bible. ;)
[@778667,SpiritualMan] [quote]but to get the clarity you need to study larger sections[/quote]
A lot of Atheists did, that's why they're Atheists.

[quote] but many, even in churches, don't like what it says because it goes against an agenda for church leadership[/quote]
Yet your "almighty god" is powerless to stop them misrepresenting "his word". Doesn't sound all that almighty to me.

[quote]Some passages have multiple layers to the correct interpretation, but some interpretations are wrong if the the explanation of a verse doesn't fit the context it is in.[/quote]
As I said, an "almigty god's word" wouldn't be open to interpretation, especially misinterpretation.
[@379861,Sharon] God's power CAN override people's free will but God CHOOSES not to use His power to override free will. That God allows people to sin including misrepresenting the bible on purpose doesn't make Him less powerful, it is that He CHOOSES to give US free will to choose sin if we want to. We were never meant to be like robots for God to program us to take away our free will.
---
12408 people following
Spirituality & Religion
Personal Stories, Advice, and Support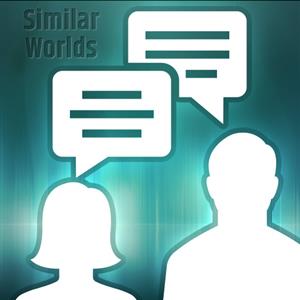 New Post
Group Members