Dear Army active members or vets, does the following bug you?
[@335805,LvChris] As a vet, I respect his service. If he says he was a "Ranger"
a very distinguished Mark then it should reflect on his DD 214 and perhaps if the issue is/was contentious I'd think if he holds to that claim let him prove it to where there is no question. As for punitive action, no because he's one of many politicians who said things that weren't necessarily lies but weren't 100% true either. But , if anyone is concerned, call him out and tell him to prove his claim(s)
[@822235,soar2newhighs] As a vet, I'm disgusted by it. I think he should be as responsible as the law allows. He traded on something he didn't earn to get a political position. It's disgusting. We're supposed to have a higher standard, not just handwave it away.
[@335805,LvChris] one thing to stop and consider in this time of political upheaval- for many, not all politicians there are those who will serve their self interests and it makes no difference to them as to who suffers because of that self serving hubris.
Hmm... So I'm Navy, not Army, but my friend [@9520,Vetguy1991] might be able to provide the proper Army perspective here.

As I understand it, there is "Ranger qualified" and then there are members of the 75th Ranger Regiment. The senator, by completing Ranger school was, I think, ranger qualified, but not a member of the regiment. Not cool to embellish. Not ever. But his service was still honorable. I would want to know more before passing judgement.
[@335805,LvChris]

What makes a Ranger is being part of a Ranger Battalion. This is where the actual real qualifying begins. It's like when one graduates medical school. All they can do at that point, is to follow an Attending Physician for a year, then take an exam, and after that they can start by hooking an IV and then take it from there for the next 3 years, before they can really do real doctoring on their own.

If what this article says is true, he really should not be saying he's a Ranger.
[@9416,Northwest] [@1360,sarabee1995] [@9520,vetguy1991] Seems pretty simple to me.

I took an introductory flight in the cockpit of a helicopter once. I am not a helicopter pilot. Not by designation, not by skill, not by knowledge.
This message was deleted by the author of the main post.
[@1360,sarabee1995] <— She nails it. Earning the right to wear a Ranger tab is arguably one of the most strenuous challenges the U.S. military has to offer and definitely no small deal.

Not everyone who becomes "Ranger qualified" serves in Regiment; however, practically everyone in the Army who isn't Ranger qualified (literally almost everyone) will refer to anyone wearing the tab as a Ranger. They're not wrong, but Rangers who served in Regiment tend to look immediately to the right shoulder of the uniform to determine if the Ranger is wearing a Ranger scroll patch. This reflects membership AND combat deployment with Regiment.

Essentially, this Salon journalism is splitting hairs.
This message was deleted by the author of the main post.
This message was deleted by the author of the main post.
[@1176176,KrackerBash] It's simple:

If senator Cotton said he was an Army Ranger, then he lied.

If he said he was Ranger qualified, then he did not lie.
This message was deleted by the author of the main post.
This message was deleted by the author of the main post.
Cotton never has a problem with lying.
---
10111 people following
Politics
Personal Stories, Advice, and Support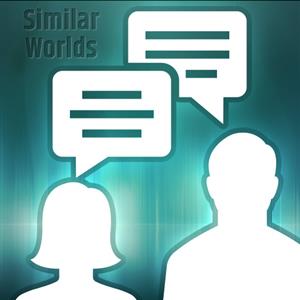 New Post
Group Members