Dear Oregon, I know it's not everyone's fault...
[@9416,Northwest] The article linked contains more actual language from the resolutions described below. Gems like "This provided the sham motivation to impeach President Trump in order to advance the Democrat goal of seizing total power, in a frightening parallel to the February 1933 burning of the German Reichstag."


[quote]On the eve of Joe Biden's presidential inauguration, the Oregon Republican Party issued a statement condemning the 10 Republican members of Congress who voted to impeach President Donald Trump and aligning itself with conspiracy theories about the Jan. 6 insurrection at the Capitol building.

The statement and accompanying resolutions – passed by the party's executive committee -- were issued by the party establishment itself, not elected lawmakers. However, the executive committee includes Becky Mitts, the chief of staff for Rep. Mike Nearman, R-Independence, who was stripped of his committee assignments after he helped violent right-wing protesters enter the Capitol building on Dec. 21, when it was closed to the public.

Chris Barreto, the wife of former Rep. Greg Barreto, R-Cove is also a member of the executive committee, which is chaired by Bill Currier of Adair Village in Benton County and vice-chaired by Tracy Honl of Hillsboro.

The executive committee of the party includes its six-member leadership team plus congressional district chairs, vice chairs and alternate vice chairs. Mark Shull, recently elected to the Clackamas County Board of Commissioners, is the party's alternate vice chair in that county. He is facing bipartisan calls to resign for his derogatory statements on social media about Black Lives Matter, Islam and transgender people.

The news release described the Republican votes in favor of impeachment as a "profound betrayal," and the impeachment vote itself as a "sham process" without an investigation and "in contradiction to the known and emerging facts."

"This type of sham process has become the norm for Democrats, but no Republican should support or give in to such an abuse of our Constitutional system," Oregon Republican Party Chairman Bill Currier was quoted in the news release.[/quote]

https://www.oregonlive.com/politics/2021/01/oregon-republican-party-condemns-impeachment-aligns-itself-with-conspiracy-theories.html
[@335805,LvChris] Oh, that. Yeah, in Oregon and Washington State there are plenty of "patriots". Throughout the summer, they've been descending on Portland to clash with the extreme left whackos.
[@9416,Northwest] I remember both reading about it and your posts about it. It's gets pretty rwnj outside the cities up there.
This message was deleted by its author.
This message was deleted by its author.
This message was deleted by its author.
This message was deleted by its author.
---
10111 people following
Politics
Personal Stories, Advice, and Support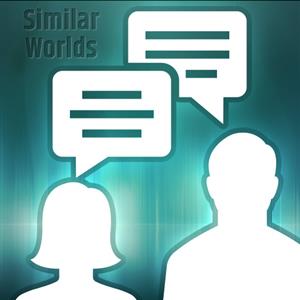 New Post
Group Members