British Horse Race Correctly Predicted the U.S. Presidential Election As the Grey Horse, BidenHisTime, Defeated SuperTrump at Lingfield Park..
Biden won and the US citizen will lose in the end.
[@1053129,PSuss1] Not much we can do about Syria tbh.
[@580625,QuixoticSoul] not now, that horse bolted when Trump sold out the Kurds to his fanboy Erdogan
[@1053129,PSuss1] That was always the plan, and Obama knew that would happen when we began that partnership. Kurds should have known too, it's not even the first time we sell them out.

This side of the game is largely handled by professionals, and there are certain geopolitical imperatives. Nobody is going to let Kurds have a state. Whichever actor lends them support is bound to withdraw it. This is the way.
Oh,sure and then the Nostradamus people stake their claim,etc,etc until


[youtube=https://www.youtube.com/watch?v=DmDjkPfbfH0]
[@335376,bookerdana]

Or you could have simply listened to what I've been saying on SW since [b][u]2018[/u][/b].

https://similarworlds.com/18-Politics/2047582-January-20-2021
[@31716,beckyromero] Max deserves a special place in the pantheon of prognosticators!😛
---
10137 people following
Politics
Personal Stories, Advice, and Support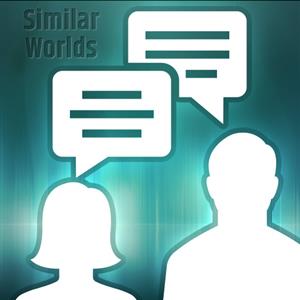 New Post
Group Members